Discover more from The Des
justice on the frontlines of the DMV and Federal System
The fight to survive AL prisons
Over Twenty stab wounds and five months later: one man's fight to survive prison


Two weeks after prison officials in Alabama Holman Correctional Facility moved James Beamon to a new dorm, he woke up to his assailant stabbing an ice pick into him in his bunk bed - blood, broken bones, and pain. Since arriving at the prison in 2002, he's seen conditions progressively deteriorate. The inmate that attacked James this summer was on a combination of drugs called flakka and ice which often cause people to lose their mind and become violent. In the attack, over twenty stab wounds landed on his head, spine, punctured his lung, and landed on his torso. He broke his ankle, leg, shoulder, and ribs trying to defend himself. He spent multiple stints in the hospital before being moved back to the prison. But when he returned to prison, he was put in solitary confinement where his wounds wept on his bed sheets attracting ants when he left the cell. Since the attack, he struggled to get adequate treatment. A nurse told him, "You better hurry up and get on out of [Holman]" while he was in the hospital. But James has a life sentence without parole, and now he feels "trapped under their law". He is still suffering from the injuries this summer – excruciating head pain, reduced mobility in his shoulder, and inability to balance on the leg that was broken. He's most worried about being unable to defend himself from the ongoing violence in the prison. He feels unsafe and unable to recover behind bars. "That ain't your guys' jobs to play judge and jury with nobodies life," he said of the prison officials. He feels like the prison doesn't care about whether he lives or dies. [Next week we'll hear from Jame's wife about struggling to advocate and care for James.]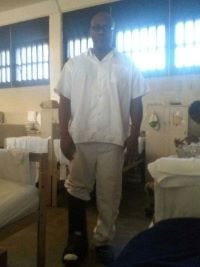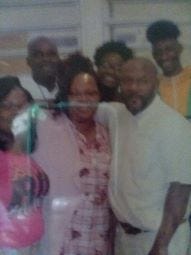 Read about one man's return home from prison with chronic injuries left from a prison assault.

Understand why prisoners often receive poor medical care. "At least four doctors who were found to have one or more preventable prison deaths attributed to their care remained on staff in Illinois prisons."
---
News
Self-Care
Breathing in and out in equal time (four counts in and four counts out) can be incredibly effective in calming anxiety. You may even look like Sushi: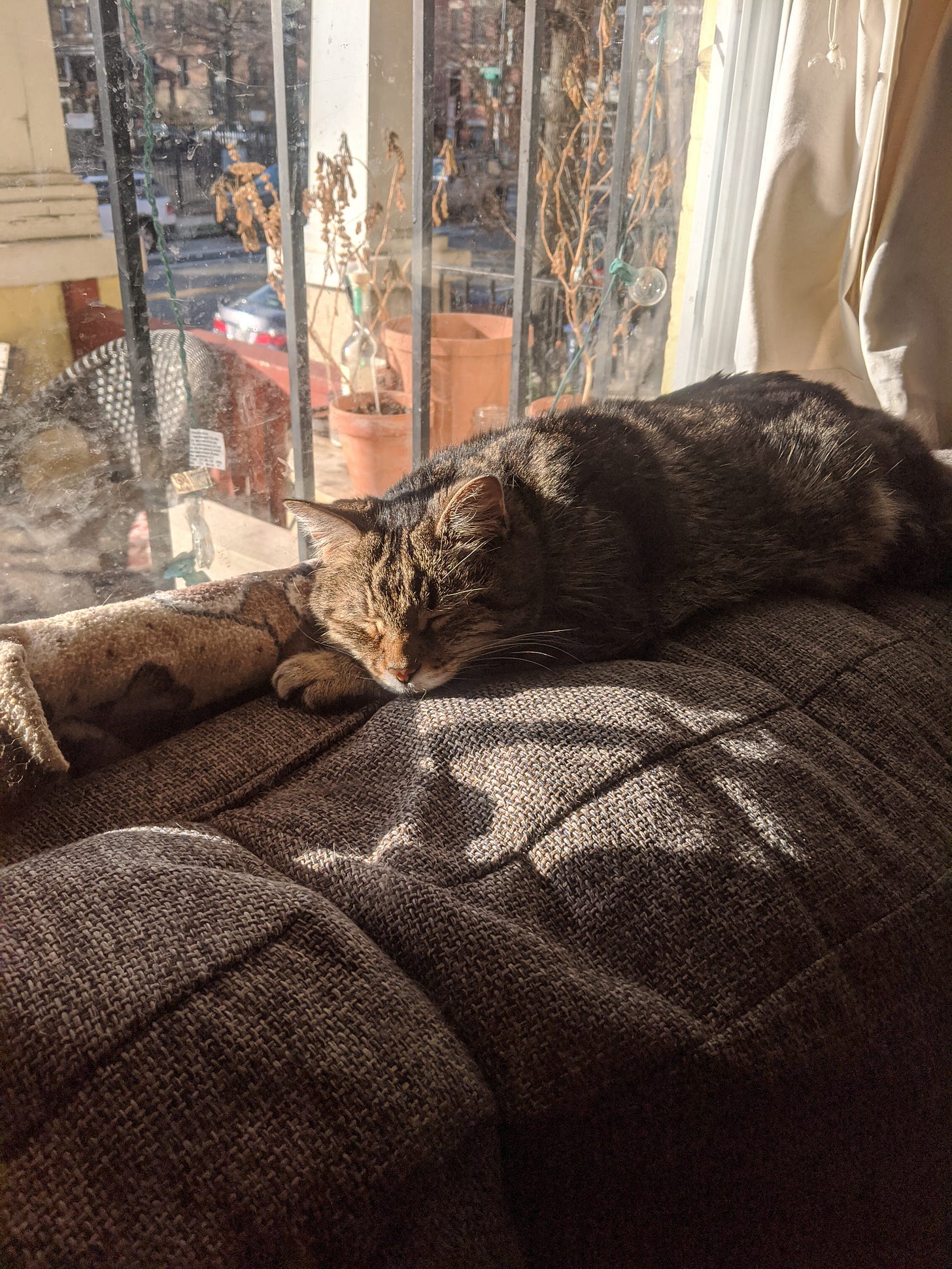 ---
The Des drops into your inbox every Sunday with a collection of small and digestible snippets concerning the criminal justice system. It promises to be humanizing, spunky, and educational.
Our name: Des is short for Desmoterion, "place of chains", used to describe prisons in ancient Athens. We like the idea of the chains because incarceration expands far beyond prisons to laws, policies, belief systems, and private industry.